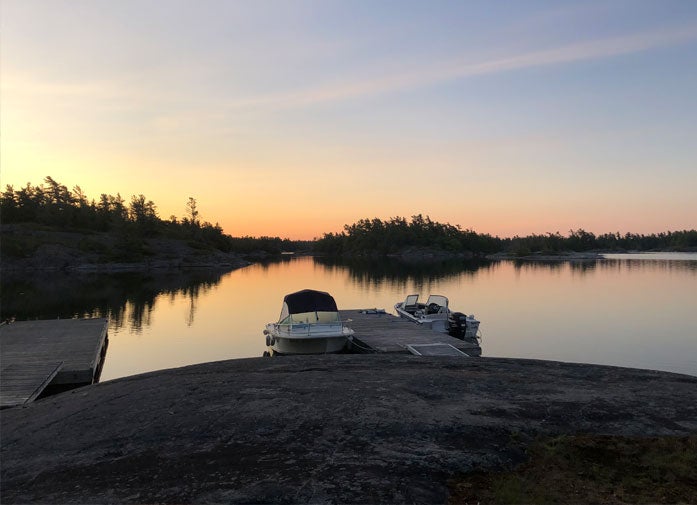 It's that time of year when the days start getting a bit longer, and we dare to think of warmer weather ahead. We begin to think about summer plans and maybe even dream of a vacation property, perhaps an island in the The Archipelago of Southern Georgian Bay where you'll have instant access to water sports and sun-soaked afternoons enjoying the views with family and friends.
Georgian Bay is sometimes referred to as the sixth Great Lake, being one of the world's largest bodies of freshwater. It also boasts the largest freshwater archipelago in the world. The Georgian Bay Islands in the Township of the Archipelago (Pointe Au Baril to Cognashene) offer breathtaking views, privacy, and a feeling of being close to nature that is unique.
We have an island in the Sans Souci area of Georgian Bay, and it is one of the most beautiful places I've ever been. If you're interested in 
purchasing an island property in Georgian Bay
, here are a few things to be aware of as you start your search.
First the obvious - you can only get there by boat!  I've known many islanders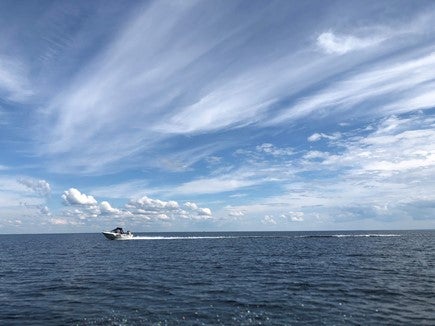 who bought their boat 
before
 purchasing their island cottage. The fact is that owning a boat is a requirement.  The boat you will need depends on the body of water and most islanders I know prefer a boat that is practical for loading and unloading, and to keep you protected and safe in rough weather and water conditions. The annual fees vary on the size and type of boat and there are generally a few marinas to choose from.  From my experience they are reasonably priced, and are often run by families who have been in the business for generations.
Being on an island can be a challenge when you're coordinating marina pickups and dropoffs with family and friends. But hey, it is a boat ride and there are plenty of worse challenges. Having said that, difficult access can be an advantage for those that really want to get away.  The fact that you are more secluded may be exactly what you're looking for and allow you to spend quality time with people that mean the most to you.
Arrival and departure before sunset is also an important consideration.  As the summer progresses and the days get shorter, the arrival and departure times change.  Since an island cottage is seasonal, you will have to open and close every spring and fall or hire someone to do it for you.  Together we close our family cottage over a weekend while enjoying our last special dinners with Georgian Bay sunsets.  We do get the water taken care of by a professional and store our boat at Parry Sound Marine.
When you're on an island, it's not always possible or convenient to go to town to pick-up supplies, nor would you likely want to go.  After all, now that you've arrived at your island paradise, why leave?  This means you have to plan more and either pick everything up en-route, or shop and pack a few days in advance.  
If you purchase an island property, you can work this to your advantage.  What we do is keep ongoing lists of what we need, and during the work week, we build a pile of supplies by the back door that we intend on bringing north.  Additionally, one adapts by being creative when it comes to cooking, particularly when supplies are running low; being resourceful is a common characteristic amongst islanders.
If you are out at a friend's cottage or restaurant for dinner, you will generally plan to be home before dark.  We're on Georgian Bay and not entirely comfortable driving our boat at night, even with a GPS.  This is common knowledge for everyone so leaving dinner parties before sunset is expected. 
Carrying things is a fact of life when you own an island cottage.  Loading the boat and then carrying supplies to the cottage doubles the lifting.  As a result you will find many ways to reduce the amount of supplies you need to bring up.  For example, we put in a UV and filter system for water so we no longer have to carry heavy containers of water or fill recycling bags with plastic containers.  In addition, I have a complete set of tools at the cottage; my rule of thumb is generally "once on the island, always on the island" as I find it a hassle to bring things back and forth.
The final point is to travel light.  I encourage anyone who visits to bring just one small bag.  A few years ago, I sent some friends an email with the subject header "No Watermelons Please!" in jest.  What I was getting at was "please don't bring heavy stuff" if you don't have to; and we generally don't have to.  The exception - great bottles of red wine!
Being handy and prepared to do work and fix things is extremely important.  It's not always easy to find someone to repair things, or attend to minor maintenance issues that frequently occur.  You may have a solar system for power, a fairly sophisticated water system, docks with loading ramps, and a main cottage with outbuildings; all of which need maintenance and repair from time to time. If you can fix things yourself and are prepared to conduct some maintenance every year, you are better suited for an island cottage.
Georgian Bay Islands = Private and Peaceful
It's hard to unwind these days but being on an island gives you an advantage.  It's generally, well, quieter.  You are spending time with family and your closest friends.  Not to mention you will begin new relationships with other "islanders".  You'll probably do more boating, canoeing, kayaking, sailing and swimming.  Going on picnics to nearby islands owned by the Crown and non-profit organizations like the Georgian Bay Land Trust is a frequent activity.
You will see more stars at night, more sunshine during the day, and may well feel closer to nature. Personally, I love island life and I hope this article will help you decide if you want to search for your piece of island paradise.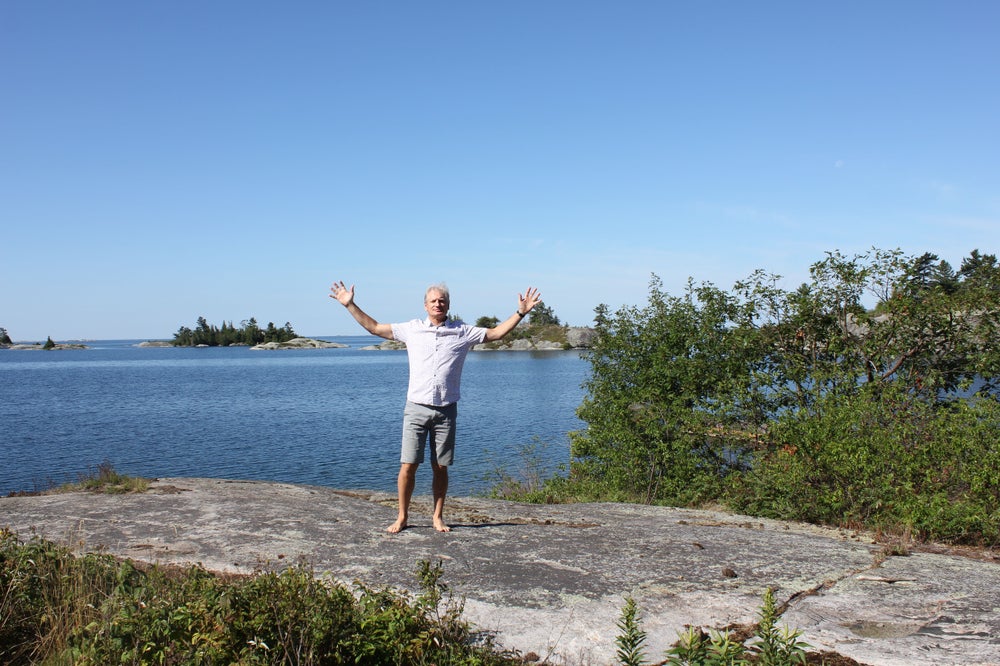 About the Author
Craig Rennick is a Sales Representative of Sotheby's International Realty Canada, Brokerage, and a member of The Toyne Team. He lives in Collingwood and recently renovated their family cottage on Good Cheer Island in the Sans Souci area of Georgian Bay.